Visiting Guidelines
Respecting the Monastic Community
Abbey Sites Open to the Public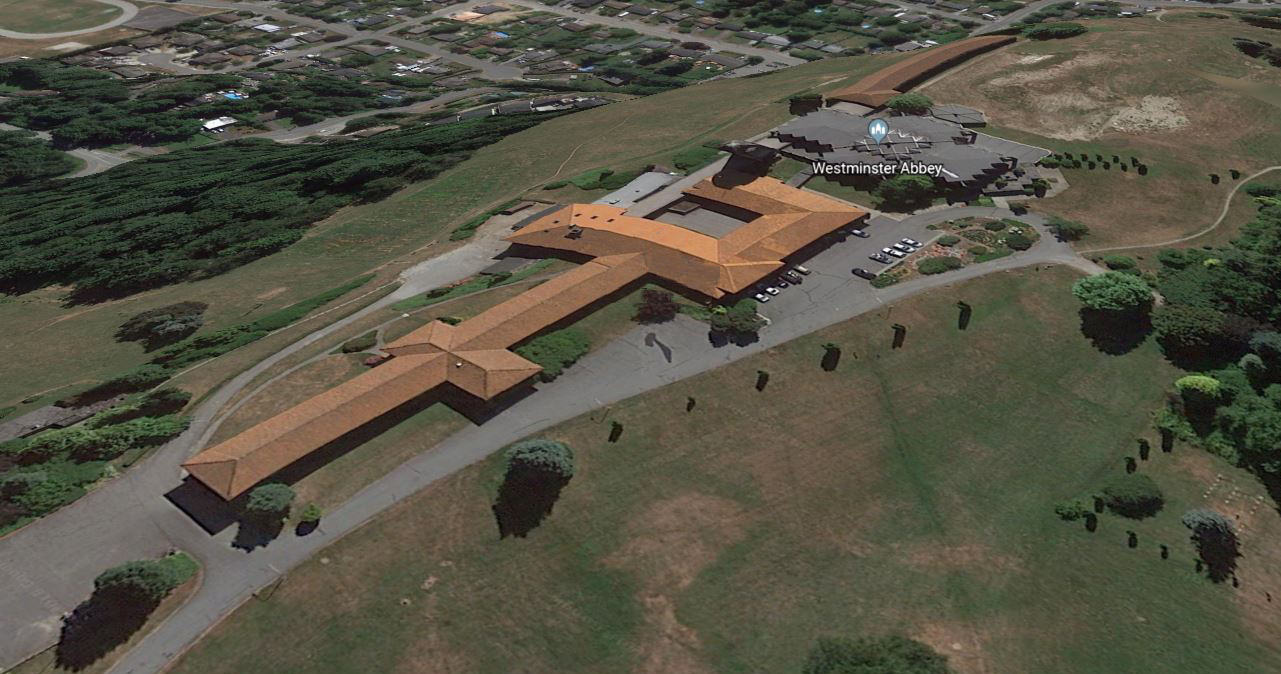 Guesthouse Lobby: Access to the Porter`s office, public washrooms and general information about the Abbey.
Abbey Church: The spiritual centre of the monastery and seminary. Admire its architecture, artwork, and stained glass windows. See `Prayer Times` to participate with the monks in their liturgical celebrations and communal prayer.
Abbey Gardens and Paths: View the abbey gardens and walk along paths through the woods . (Please observe areas reserved for the monastic community).
Abbey Cemetery: Respectfully visit and pray for our deceased confreres.
Parking Lot: Overflow parking and parking for large recreational vehicles and buses.
Useful Information for Visitors
Westminster Abbey is private property and not a public park. Striving to create a sacred environment of peace and prayer the monastic community recommends other scenic locations for recreational opportunities that cannot be met at the Abbey (i.e. dog walking, picnicking, group and wedding photography etc.). These locations are: Heritage Park, Rolley Lake Provincial Park, Hayward Lake, Matsqui Trail Regional Park, Harrison Lake, Kilby Provincial Park, Stave Lake and Golden Ears Provincial Park .